Vince Royale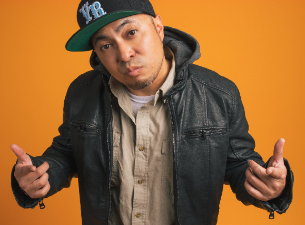 Bio
Jersey City native VinceRoyalewas always the class clown though he never thought comedy would be his career. Currently living in Los Angeles the former salesman turned stand-up comedian and reality show star of Logo/MTV's "Bad Sex" and regular on FOX's "Laughs" has been performing in Los Angeles hot spots and New York night clubs for the past seven years.Vinceis extremely down-to-earth and full of charisma and he has an uncanny ability to turn the things he sees into world class jokes. He is humble and says that his passion for comedy and ability to do what he loves in front of an audience is indeed a blessing.
Vincewill be the first one to tell you that his success with comedy truly happened by accident. After a few cocktails with a group of friends at a local Southern California bar Vinceswooped on stage at an open mic and made everyone laugh out loud. He was so funny that the club's owner invited him to come back the very next week to perform in a comedy contest.Vinceagreed to do the show; it's a good thing he did because he won.
"I followed my passion "Vinceexplained. "My mom wanted me to become a doctor but I couldn't stand the sight of blood."
It's a good thing he chose comedy over surgery because after only a few years performing stand-up Vincehas already shared the stage with a number of well-known comedians that include Louis C.K. Russell Peters Jim Gaffigan and Martin Lawrence. However it was comedian Tommy Davidson that inspired him to take his act to the next level.Vincesays that he was doing at least three shows a night up to five days a week when he met Davidson at the "Laugh Factory" in California. He asked the former In Living Color star what else he should be doing to further his career. Davidson sharp-tongued proclaimed "Do it seven days a week."
Vincetook his advice and has been performing comedy non-stop ever since.